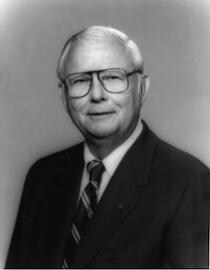 In 1968, Dan Vaden arrived in Savannah to open "Dan Vaden Chevrolet, Inc." in what was then a rural area just outside of Savannah on "Abercorn Extension". Mr. Vaden had begun his career in the car business fifteen years earlier as a sales-trainee in the Used Car Department of Riverside Chevrolet in Jacksonville, Florida just after graduation from the University of Florida. 
"I am just an old used car salesman..." His eyes twinkled, his smile was genuine and he never forgot where he started. That was Dan Vaden, the heart and soul of the Vaden Automotive.
Mr. Vaden often told his employees, "I don't sign your paycheck, your customers do." It's that philosophy that helped the organization grow to serve hundreds of thousands of customers across the Southeast. "Our business is a people business. We treat our employees and customers as partners because, ultimately, they are responsible for our success."

WTOC produced this wonderful piece below reviewing 50 Years of Vaden: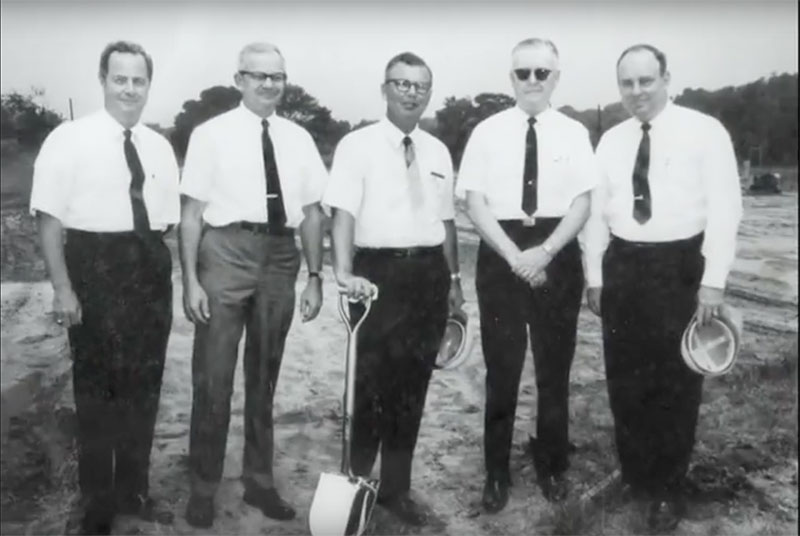 Having graduated from the University of Florida, Dan Vaden began his career in the car business as a used car sales trainee in Jacksonville, Florida.

After 15 years, he worked his way up to General Manager and part-owner.

When General Motors approached him about an opportunity in Savannah, he packed up his wife and two young daughters and started Dan Vaden Chevrolet on an old dairy farm. 

Mr. Vaden became one of the first Isuzu dealers in the nation and opened the franchise on the Chevrolet property. He later moved it to Stephenson Avenue.




Mr. Vaden purchased the Datsun dealership at the intersection of Abercorn and Stephenson in Savannah and named it Daniel Datsun. Later it became Daniel Nissan.


Vaden Suzuki was opened next to Vaden Isuzu at the corner of Stephenson and White Bluff.


Vaden Automotive expanded outside of Savannah with the purchase of the Chevrolet-Oldsmobile dealership in Brunswick. 


Vaden Hyundai was opened on Abercorn just south of Oglethorpe Mall and Brunswick added an Isuzu franchise to its operations.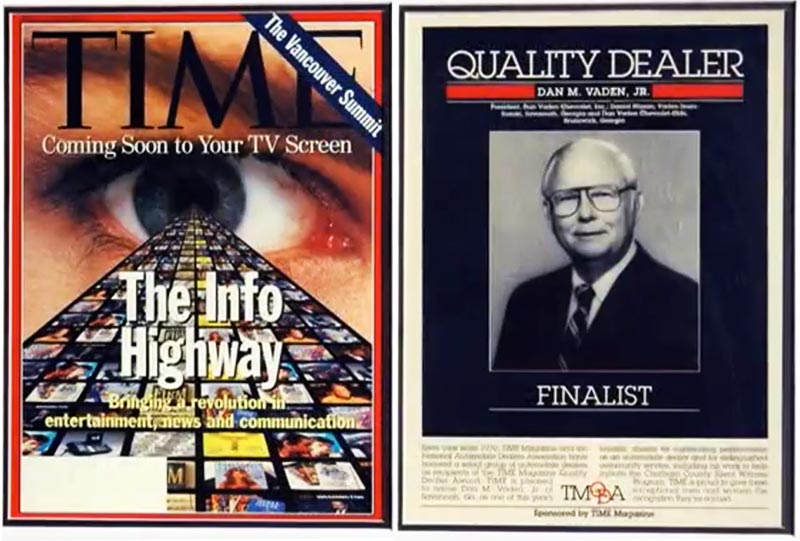 Mr. Vaden was chosen as one of the top eight new car dealers in the United States, winning the prestigious Time Magazine Quality Dealer Award. 

Daniel Nissan moved to its present location on Abercorn and its name was changed to "Vaden Nissan". 

Over the years, the Vaden organization has included several other companies with automotive-related services. Vaden Leasing, Inc. was created to provide leasing services for selected customers. Savannah Car Rentals, Inc. was founded in 1980 to operate a Dollar Rent-A-Car franchise at the Savannah Airport. The Dollar franchise sold and Savannah Car Rentals continues as a car rental service in the low country. Vaden Plus, Inc. was created to provide a new organization dedicated to used car sales. In addition to the dealership locations, the Vaden organization started an independent used car sales facility at the corner of White Bluff and Stephenson.  


Chevy Truck Land opened its doors. General Motors approved the development of a new Chevrolet dealership formerly known as "Coastal Chevrolet". Jane Vaden Thacher, Mr. Vaden's daughter, became the new dealer for this location. Mr. Vaden also brought General Motors' new Hummer line of vehicles to Savannah and opened "Hummer of Savannah". Mrs. Thacher was named the Hummer Dealer for Savannah becoming one of the first female Hummer dealers in the nation. 

Mr. Vaden remodeled Vaden Nissan's showroom building adopting the new, modern Nissan standard.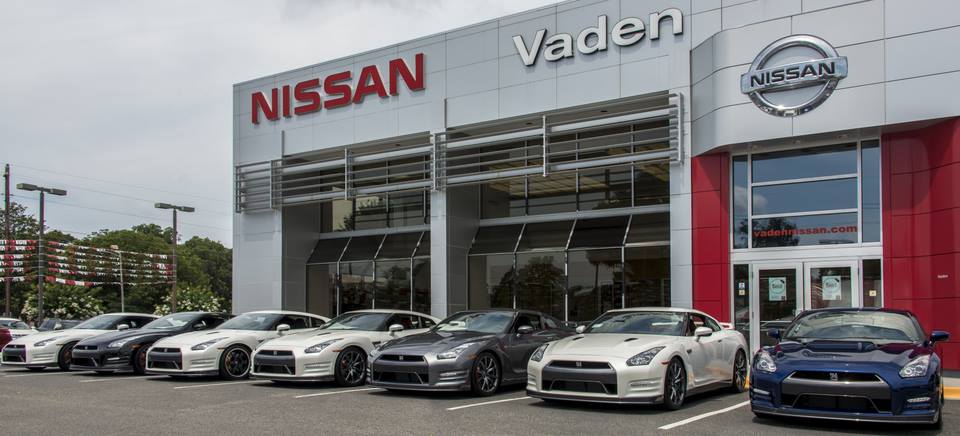 Cadillac and Buick franchises joined Dan Vaden Chevrolet in Brunswick and Vaden Mitsubishi opened on Glynn Avenue in Brunswick.


Vaden Automotive won the Better Business Bureau's Diane Wahrman Torch Award for Marketplace Ethics.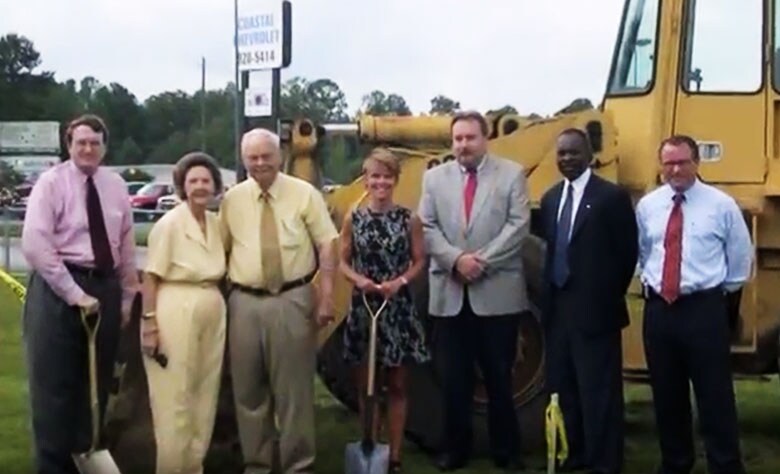 "Hummer of Savannah" opened across from Coastal Chevrolet on Highway 17.
Mr. Vaden received the Savannah business community's highest honor when he was inducted into the Savannah Business Hall of Fame. Vaden Automotive acquired the Chevrolet-Pontiac-Buick-GMC dealership in Beaufort.


Vaden Automotive opened the first import dealership, Vaden Nissan Hinesville, in Hinesville, GA. 


On December 7th, Mr. Vaden passed away at his home in Savannah Georgia surrounded by family.

Vaden Automotive started RevLink - A web based, mobile ready solution which worked to improve communication with customers in for automotive service.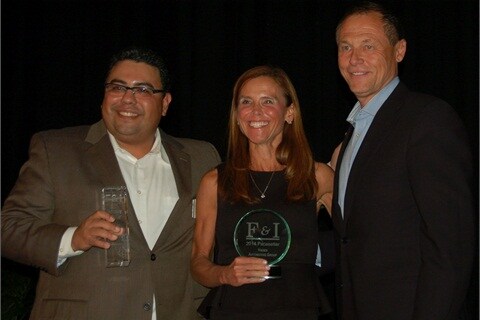 Vaden Automotive F&I (Finance and Insurance) division won the 2014 F&I Dealer of the Year Award.

Vaden launched an Allstate agency with locations in all dealerships and quickly become one of the top agencies in the country. 

Vaden sold Vaden Volkswagen. Vaden acquired Vaden Nissan Hilton Head and INFINITI of Hilton Head in the New River Auto Mall.

Vaden Automotive was presented the Outstanding Philanthropic Corporation Award for exceptional generosity and outstanding commitment to philanthropy and community involvement during 2015. 

Dan Vaden Chevrolet was demolished and a new state-of-the-art dealership was opened. Coastal Chevrolet closed its doors and relocated to a brand new dealership, Vaden Chevrolet Pooler, next to the Tanger Outlets in Pooler, GA. Vaden Nissan Hilton Head and INFINITI of Hilton Head moved out of the New River Auto Mall into new, stand-alone dealerships in Bluffton, SC.